Entrepreneurship for tomorrow • Northwest Indiana Business Magazine
8 min read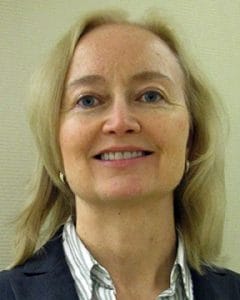 Educators from high school through college prepare future business owners for success
"Wow, the future is in great hands," said Lorri Feldt, regional director of the Northwest Indiana Small Business Development Center. Feldt and her team work with students participating in the annual Innovate WithIN competition.
"They're all just working hard on their ideas," she said. The organization's crew offers advice when needed. That includes opening doors for the student teams.
One team was developing an idea called Foster Find, which uses a website to allow siblings placed in different foster families to communicate with each other. Feldt connected them with Family Advocates of La Porte County, which operates the Court Appointed Special Advocates effort there.
Another team was developing an app to open and close doors hands-free.
A team of high school freshmen was turning donated items into fun, sustainable dog toys. "Their pitch deck is phenomenal," Feldt said.
The Innovate WithIN competition offers up to $25,000 in scholarships, travel and other costs.
The winner of the regional competition at Purdue University Northwest's Hammond campus was awarded a one-year full scholarship. Participants also were offered a $250 book scholarship upon registering as a full-time student at PNW.
Internships with the Society of Innovators or the NWISBDC also were offered to the first-, second- and third-place winners at the regional level.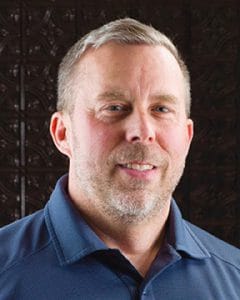 There are 16 university partners, said Don Wettrick, CEO of the StartedUp Foundation, which promotes the Indiana competition and young entrepreneurship efforts across the country.
"I expect it to be in all 50 states (someday)," he said.
A Hobart High School team won the state competition in 2021. Hobart is an Innovate WithIN powerhouse, as is Valparaiso High School, but student teams from many other schools are getting involved too.
Westville High School has multiple teams this year.
"Each year, it has gotten better and bigger," Feldt said.
This year, 600 applications were submitted in Northwest Indiana, but only 10 finalists competed in the regionals, she said.
Encouraging youth
Wettrick has been involved with the Innovate WithIN competition since its inception, but that wasn't his first involvement in youth entrepreneurship.
In 2010, Wettrick began teaching a course called innovation and open-source learning.
Students were instructed to develop a business and to answer questions about why their product or service was solving a problem, who their target audience was, among other inquiries.
Wettrick used a lawn mowing service as an example. The student had to identify whether the potential clients were older or didn't have time or the lawn was too big.
One of the students at Noblesville wrote a software tool, Pass Whiz, for teachers to see where their students were when they left the classroom during school.
"You would basically have a digital hall pass," Wettrick said. The app would allow teachers to see whether the students with a pass were really using the restroom or library or whether they were just wandering.
"I did a TED talk about it," Wettrick said. That helped him and the Innovate WithIN competition get noticed.
Feldt said assisting students develop their business pitch is rewarding.
"They are like sponges," she said. "They do listen and respond to feedback."
Young entrepreneurs are still in learning mode, so they're ideal clients to work with, Feldt said.
The NWISBDC mentors' biggest role is listening to students' ideas and helping them fill in the gaps.
Coaching students involves connecting them with resources like experts in the field and with market data they can't easily find on the internet by themselves.
Feldt said, since Innovate WithIN launched five years ago, ideas and presentations have gotten stronger.
"Some of these ideas are actual prototypes that they're doing," she said.
Among the concepts she has been impressed with is a Hobart High School group developing a glove for arthritis suffers that is being tested at St. Mary Medical Center in Hobart. Creating an idea takes work. Creating a physical product, "that's very impressive," Feldt said.
"Right here, our creative and entrepreneurial spirit can really build something amazing," she said. "Perhaps that's because of the mix of businesses here, where creative- and mechanically-minded workers build and create impressive products."
Feldt said it's part of Region residents' DNA.
"We make things," she said.
Future entrepreneurs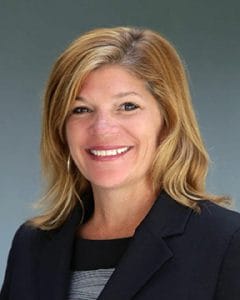 Heather Ennis, president and CEO of the Northwest Indiana Forum, is excited about the development of young entrepreneurs' skills in the Region.
"Society is evolving so much more quickly than it ever has before," she said.
Ennis said it is important to help young entrepreneurs develop the ability to reinvent themselves so they aren't left behind when changes happen.
Entrepreneurship and innovation are so important, they represent one of the five pillars of the Ignite the Region plan. Northwest Indiana received a $50 million READI (Regional Economic Acceleration and Development Initiative) grant from the Indiana Economic Development Corp. because of the initiative.
"We have a youth entrepreneurship program working with the Society of Innovators in the READI grant as well," Ennis said.
Young people need to learn zest, zeal, fail fast and move on, she said.
Each of the universities in Northwest Indiana has its own niche. Indiana University Northwest is known for data analytics. PNW is known for its Center for Innovation through Visualization and Simulation. And Valparaiso University is known for its solar furnace and Sirko Makerspace.
The universities are eager to work with the community.
"As these opportunities grow, we've got to connect the dots to create the ecosystem" that will lead to success, Ennis said.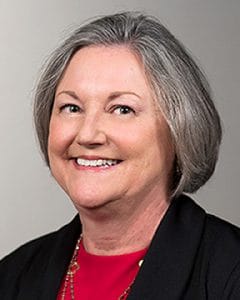 Cynthia Roberts is dean of the School of Business and Economics at IUN. She said the university is observing growing interest among students to become entrepreneurs.
"We're all about supporting entrepreneurship no matter what," Roberts said.
However, earning a certificate or degree can help.
"The rate of failure is much higher if you don't have some formal education," she said.
Roberts believes entrepreneurship is growing in popularity among young people. Generation Z is looking for more meaning and purpose in their lives, she said. The pandemic gave them time to reflect on their values as well as their future.
"It seems like they're looking for a way to be more autonomous," Roberts said.
They're also concerned about work-life balance. The irony is starting a business takes commitment.
"I think people are under the misunderstanding that it's going to be easy," she said. "If you want a business, it's going to take a lot of time."
Roberts once owned a business and recalled the hardship.
"When you're a one-person shop, most of the time you're out there hustling and marketing," she said.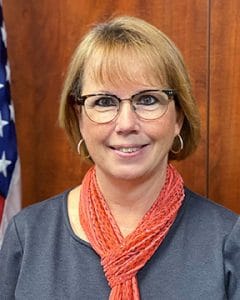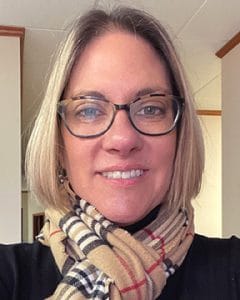 Startup catalyst
Mary Perren, executive assistant at the Starke County Economic Development Foundation, developed Starke Tank, a similar competition to the "Shark Tank" television show. Begun in 2020, the contest was focused on North Judson. This year, it is for all of Starke County.
"It was kind of a call for businesses who wanted some seed money," she said.
The first year, Abrams Studios won with their video game development business. They developed games on the Oculus Quest virtual reality platform.
"It seems to me, a lot of people are leaving the field of manufacturing, a lot of jobs that have been there forever, to start their own businesses," said Lisa Dan, executive director of the Starke County Economic Development Foundation.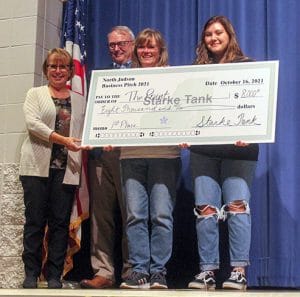 Perren hopes a youth category of Starke Tank will be created. The annual competition will take place in September at North Judson-San Pierre High School. Plans are for the competition to rotate throughout other towns in the county.
At one of the Starke Tank competitions, a man with five daughters got an idea after searching for an event venue for his oldest daughter's wedding reception. He renovated a tractor shed and turned it into an entertainment venue for weddings, proms, parties and other events.
A farmer who likes to cook bought a wood-fired pizza wagon that he takes to festivals where he sells pizza made while you wait. He has since opened a pizza restaurant in Knox.
"It is literally a farm-to-pizza to oven-to-table," Perren said.
College resources
The Valparaiso University College of Business offers a minor in entrepreneurship. First-year students in an introductory course must start a business, develop a business plan, have an idea and figure out how to fund their startup.
Jake Miller, a business management major, started JEM Custom Shoes in 2015. Miller turned his hobby of painting custom shoes for friends into a business.
Miller, who works at the Boys & Girls Clubs of La Porte County in the summer, taught an art class and talked to the kids about painting shoes. When he saw their designs, he used a few to create a new line called the Boys & Girls Club collection.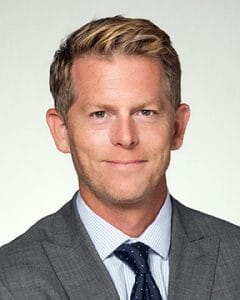 He used a pair of donated shoes for his first project, resulting in a $450 donation to the club.
"It ties into our mission as a college, which is to improve the community," said Niclas Erhardt, dean of Valparaiso University's college of business. Students are asked to donate a portion of their profits to charity.
Many business schools seek to maximize the bottom line, he said. But Valpo is different.
"Let's focus on improving things around us first," Erhardt said, doing well by doing good.
Erhardt gave the example of a grocery store in a poor neighborhood with a shoplifting problem. The owner addressed this by hiring shoplifters so they could earn money to buy products, turning them into customers.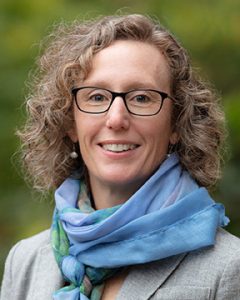 Rachel Clapp-Smith, interim dean of the College of Business at PNW, spotted one of her colleagues at Purdue's main campus in West Lafayette using a Loopy smartphone case developed by a PNW student.
"There are some cool innovations that are coming out of the Region that are affecting our state," Clapp-Smith said.
Increasingly, students are saying they want to own their own businesses. "It's the thrill of building something that didn't exist before," she said.
As young entrepreneurs' businesses mature, they often stay connected with the entrepreneurs they befriended in school, Clapp-Smith said.
At Ivy Tech Community College, the School of Entrepreneurship and Innovation is being rolled out statewide.
Iris Hammel, executive director of RISE (Regional Innovation and Startup Education), is working with Ronda Taylor, statewide dean of the Garatoni School of Entrepreneurship & Innovation, to scale up the program.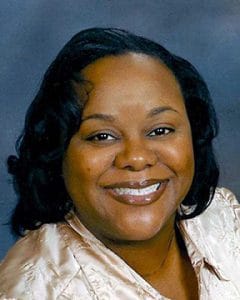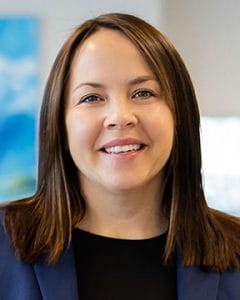 "A lot of people think entrepreneurship is just running a business," Hammel said.
Taylor confirmed that sentiment, saying entrepreneurship is a lifestyle as well as a mindset.
Hammel said the school of entrepreneurship is about helping students better understand themselves and their strengths.
The range of Ivy Tech student business startups is vast. One developed a transportation service to get patients to medical appointments. Some have started home health care businesses.
The entrepreneurial spark is vital throughout the students' lives, Hammel said.
"Students will evolve and pivot, sometimes multiple times (throughout their lives)," Hammel said.
Click here to read more from the June-July 2022 issue of Northwest Indiana Business Magazine.

Latest posts by Doug Ross
(see all)